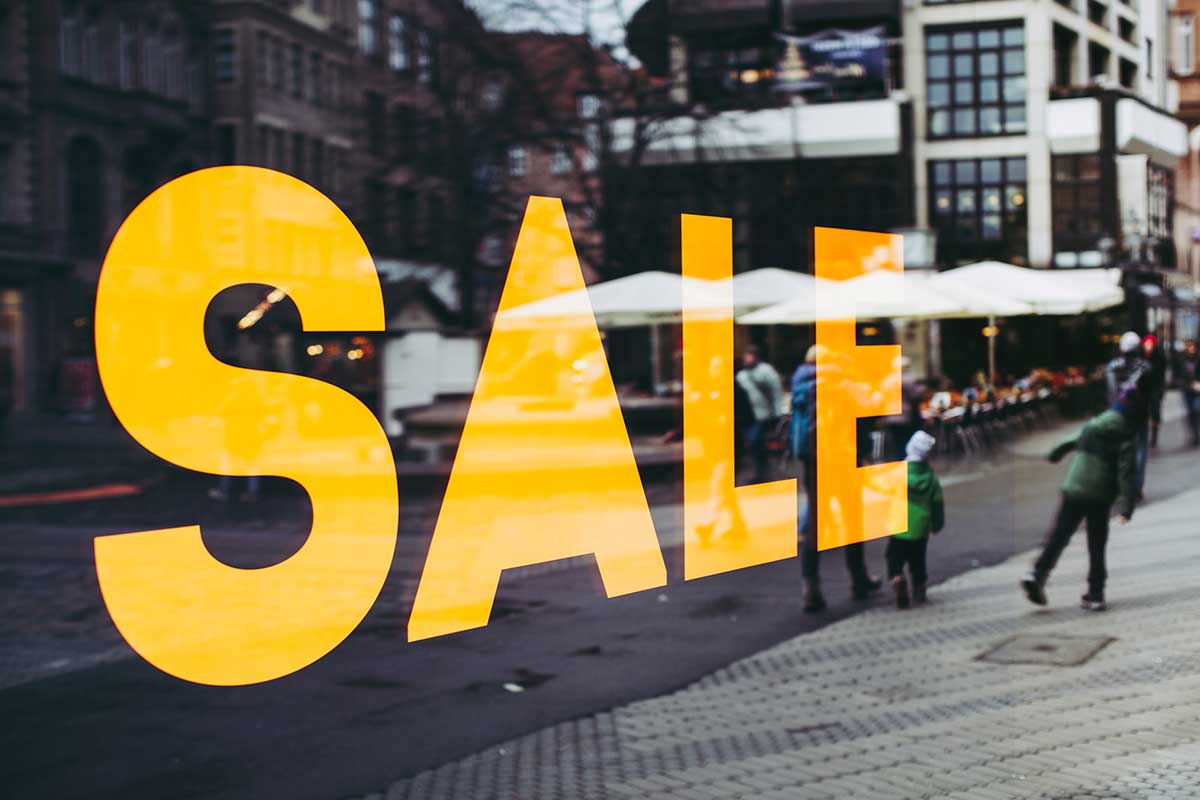 Seasonal promotions made easy with effective VM execution
The new age retailers know that these days the retail calendar can be divided in more than four seasons. Actually, modern retailers divide the calendar into more than 15 seasons including festivals across the year. It sounds overwhelming to plan Visual merchandising for these many seasonal promotions, but the right approach is to take these as occasions to learn about the customers' choices, preferences, understand seasonal turnovers, improve brand awareness and take these as selling opportunities.
Visual Merchandising based on seasons can lead to highly profitable sales during the times of the year when annual festivals and change in seasons decide what a retailer would sell. Undoubtedly, planning for seasonal VMs is a huge task for retailers, as shelf life for these products last in weeks or sometimes in days. Thus, it's crucial to properly plan merchandising for various seasons.
Here are a few ways retailers can plan Seasonal promotions with effective Visual Merchandising:
Trading has been known to mankind since the beginning of time. Remember bartering?
Traders and merchants in the initial days of trading used to display products in a way that looked appealing to the eyes and attracted more and more customers. These products could be anything like fruits, grains, meat or anything else. The best of the lot was placed on the top so that it looks pleasing to the customer and the customer walks to the trader to buy that particular item.
Though in the retail shops in pre-1800s, there wasn't much concept of Visual Merchandising and the stock was kept in the godown or in some storage room. When a customer would ask for a certain thing, then it was fetched from the storage room. Hence, the retail shops were more for functional use and the signage was limited to a big bold name of the shop.
Remodel store layout and design
Tweaking store design before running seasonal promotions can lead to getting more customers into the store. Like, before Diwali or Christmas, brands change the decorations from window displays and add festival related decor to entice the buyers. Also, the sales can increase if there are suitable promotions like Buy1, Get 1 or discounts in lieu of festivals.
Create a sense of missing out to entice customers
There are certain products which customers associate with seasons and assume that those products are available only during that particular season. This happens majorly because retailers go huge on marketing these products in that season every year giving an impression to the customers that the product will not be available the rest of the year. It can be a good strategy to keep marketing those products for a few more days after the season ends in a way to give an impression to the buyers that the product will last only for a few days. This can lead to more shoppers coming to the store and grabbing the opportunity to purchase because of the fear of missing out.
Build excitement in the off-season
There are a bunch of ways in which retailers can create excitement around the seasonal promotions and discounts as a strategy to bring the customers to the store. Few of which can be "launching soon" and "end of season sale" strategies to build the excitement amongst the shoppers.
Keep customers engaged once they are in store
It's important for retailers to know that VM isn't only about window displays and loud posters selling promotions and discounts, but it's about keeping customers engaged in various ways once they have entered the store. They can use visual display techniques around the store to ensure customers stay excited and entertained in the store. Use below mentioned ways to do the same –
Display a colour theme

: It should be well thought of and in line with the brand as well as portraying the season so that customers find products appropriate for the season.

Keep it simple: The trappings and overly done seasonal decor can get overwhelming for the customers. So, it's important to not push a lot of things in front of the customers. Remember less is more! Retailers instead should tell stories about the products and the brands rather than trying to sell everything by focusing on seasons.
Space optimization of seasonal products
Seasonal products should be given high visibility and placing them on the right shelves and stands is crucial for their sales. Also, floor space in stores should also be smartly managed so that customers who walk in to the stores lay their eyes on the products in one glance but also it shouldn't feel cluttered for customers to be able to navigate through the store.
Upselling and cross selling products
Retailers should lure shoppers to come back to the stores for the new collection of seasonal products and upselling and cross selling can be a good way to do that. To upsell and cross sell using Visual Merchandising, retailers can create a combo of the products which go together by placing them next to each other.
Rebalance seasonal merchandise across stores to minimise costs and maximise sales
Oftentimes during seasonal promotions, there are stores which starve for products and some are burdened with too much inventory. There is a huge gap in the inventories at various stores of the brands. That affects customers walking in the store to buy the product not only this one time, but leave a sour taste in the minds of customers and has long term consequences.
Based on different locations of a brand's stores, it is a good idea to distribute and balance inventories. And after seasonal promotions, retailers should adopt a proactive approach to free up shelves for new products and remove the seasonal products from the sight of the customers.
The products which are popularised in a particular season and are in demand by the buyers can be useful for another set of buyers in off season as well. To make sure that sales do not drop in off season, it's important to highlight the brand and the products during that time of the year as well by Visual Merchandising.
Audit Stores for Merchandising Compliance
Did you know that over 60% promotional VM displays are not executed properly?
Retailers these days are spending a great deal of effort and time in strategizing Visual Merchandising for festival seasons. Weeks, months and sometimes years go in planning and perfecting merchandising displays but still the results retailers hope for do not come through
There are ways to tackle this issue by creating a checklist and auditing stores for VM implementation to ensure that the entire VM strategy is being executed at the store level. Apps like Wooqer's Visual Merchandising Implementation and Audit app can come in very handy to make sure VM is done properly and consistently. If VM is executed well, it can increase sales by 190%.
Effective Visual merchandising can be the key for retailers to make the most of seasonal promotions. Remember seasonal merchandising may last only for a few weeks but the returns are worth the time and effort. Also, with seasonal promotions running around 15 times a year, it gives retailers year round benefits along with the scope to experiment, increase brand awareness and connect with customers to build a long lasting relationship. All of this is bound to create sales opportunities.