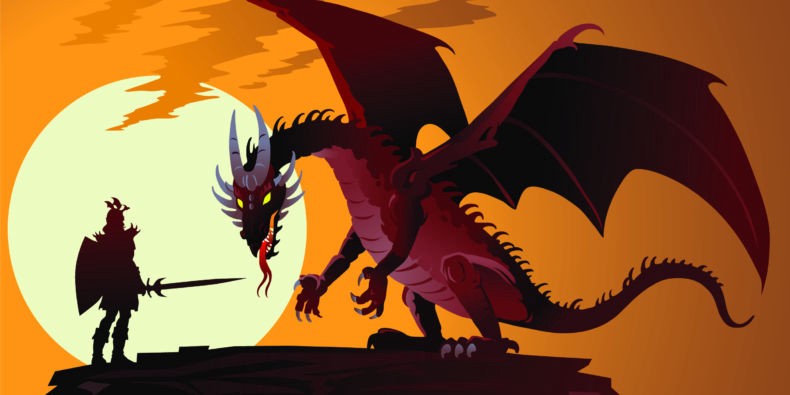 Debunking Common Myths about Visual Merchandising
In today's times, when retail experts are laying a lot of emphasis on Visual Merchandising and employing technology to empower their retail businesses, still many people don't know the right way to get started with VM because of the common myths about it. Some think VM is all about making stores pretty, some think effects of VM will transform the store sales immediately and there are so many more myths around Visual Merchandising.
Here's us debunking some common myths about Visual Merchandising in the retail industry.
Myth 1: Visual Merchandising means to just make things look pretty
One of the biggest myths retailers have about Visual Merchandising is that it's only implemented so that the store looks pretty, clean and appealing. Undeniably, it does make the store look good but VM is much more than that.
Visual Merchandising if executed properly is actually a marketing tool which can be used for following:
The clear signages can help customers navigate easily through the store.
It can point customers in the direction of the products you want them to focus and buy from.
Branding materials can create stories that can leave a mark on customer's minds that will not only induce sales but also encourage engagement from your customers.
Correct placement of products can encourage impulse buys.
Myth 2 : In Visual Merchandising Implementation, the checkout area is not as important
It is widely assumed that POS stations are almost similar across stores, and customers have already picked their buys till the time they reach the check out area. But that area is crucial for a bunch of retail industries as the placement around this area can tremendously increase the sales. As customers wait in the queue or during the time their products get billed, it gives them ample time to look around the POS and pick up things on impulse.
Also, the checkout area is the last touch point before a customer leaves the store, hence it's important to keep that area decluttered and clean to keep up the ongoing customer relationship and leave a positive impression on the mind of the customer for him to come back next time.
Myth 3: Effects of good Visual Merchandising will be immediately seen
Altering interiors of stores or changing displays or even product placement may attract customers initially and might bump up the sales. But the increase in sales can not only be attributed to redo of the store VM, instead there are a bunch of factors like change in product offerings, running discounts in the store etc. Hence, there are a few different factors at play which should be considered before calculating ROI on VM.
Myth 4: Retail displays must always be customised
It's a prominent myth that the displays used in Visual merchandising should be highly customised and then only it will add value to a brand. Although it's true that customised displays will make the brand stand out, some of the well crafted generic displays, if executed right, can also be a game changer in terms of Visual Merchandising.
Myth 5 : Putting together retail displays is incredibly time-consuming
Not all display arrangements take up a lot of time, only the ones which are huge in size and are complex to put up, but if the measure of the display is small, it can all be done very quickly. It's all about having clarity and knowing the purpose of the display.
Myth 6 : Follow the trends and ideas as followed by vendors
Most often than not, retail shop owners mindlessly implement the ideas as suggested by vendors. But there is actually no obligation to do that as the shop owners know their audience better. They would know what VM arrangement would look better in their shops and if that will attract more customers.
Myth 7: More square foot means more display space
Another Visual Merchandising myth which should be debunked is that if a retail shop has more square foot area, that means they will have more space to display. But that's not true. It entirely depends on the architecture of the space. If there are doors and windows on the front wall, that will considerably reduce the front display space.
Also, a lot of planning must go in utilising the maximum space of the store as the need of the space may keep varying with time because of launch and addition of new products in the store.
Myth 8: Imitate what big retailers are doing as they know best about Visual Merchandising
Of course there is so much to learn from big retailers in terms of logistics, lighting techniques, aisle width, product placement etc, but imitating the big stores too closely is not a good idea. Small independent retailers aspire to become big retailers and assume that they know best about Visual Merchandising and for that matter, every aspect of business. But that's not the truth because the customer segment which visits your store can be entirely different from theirs and might not get enticed with similar things as seen by the customer segment of big stores.
Also, mimicking big stores too closely will make small retailers look like they are copying exactly and not able to justify considering the size and audience of the store. It's better to create your own image through various aspects of Visual Merchandising like store signage, display, colours and other techniques.
Myth 9 : More and more signages and branding of products will help in Visual Merchandising results
Did you know that our brains can take in up to 11 million bits of information every second, but our conscious minds can only process 40 bits per second? So when it comes to visual merchandising, less is more. Bombarding customers with too many marketing signs will not help customers make choices, instead will leave them confused. That's why it's advised to keep Visual Merchandising minimal and clutter free.
Myth 10 : Store displays can't be consistent across a retail company by any means
It can be challenging to maintain consistency in displays, arrangements, look and feel of several stores because there is a human element involved at various stages of implementing Visual Merchandising. But with technology in hand, it has become achievable. There are mobile work applications like Wooqer's Visual Merchandising Implementation app which can not only bring consistency but also can help with real time business insights.
Research has revealed that during the same sales period, if 100 products were sold with no signage, then 170 were sold with handwritten signs were used, and 265 products were sold when signs were professionally produced to sell the product.
That's why don't let these myths discourage you from implementing Visual Merchandising in your retail company as these are only a few of the long-standing ideas that should be challenged whenever redesigning a retail environment and the advantages are far more than these misbeliefs.